In the age of digital learning and remote education, maintaining the integrity of online exams is of paramount importance. Enter remote proctoring solutions – the unsung heroes of the education world, ensuring fair and secure assessments. In this article, we will delve into the world of remote proctoring, exploring its benefits, the services it offers, and the pricing options that fit various educational needs.
The Need for Remote Proctoring
With a growing reliance on online education, the need for effective remote proctoring solutions has never been greater. Academic institutions, from K-12 schools to universities, are turning to these services to combat cheating and maintain the credibility of their assessments. But what makes remote proctoring a necessity?
The Advantages of Remote Proctoring
Academic Integrity: The foremost benefit is preserving the integrity of exams. Remote proctoring ensures that students are held accountable for their work, reducing the risk of cheating.
Convenience: Students can take exams from the comfort of their own space, eliminating the need to travel to a physical testing center.
Cost-Effective: It reduces the costs associated with physical testing centers, such as staffing, infrastructure, and materials.
Accessibility: It caters to a diverse range of students, including those with disabilities, by providing accessible testing environments.
Scalability: Remote proctoring can accommodate large numbers of students without logistical constraints.
Now, let's take a closer look at the services offered by remote proctoring solutions.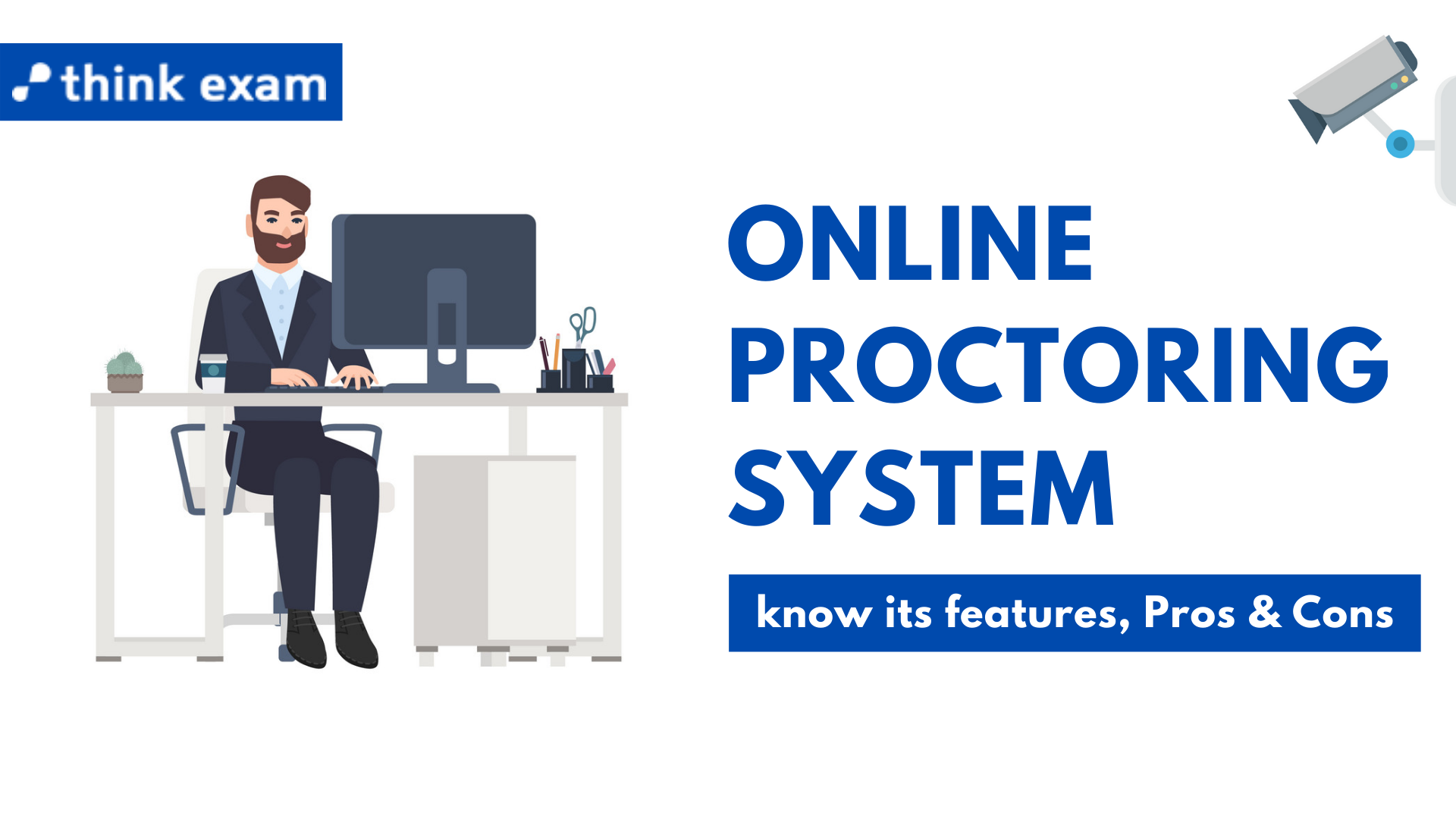 Services Offered by Remote Proctoring Solutions
Remote proctoring services come in a variety of forms, each offering unique features to address the needs of different institutions. Here are some of the common services you can expect:
1. Live Proctoring
Live proctoring involves a human proctor monitoring the exam in real-time through video and audio feeds. This allows immediate intervention in case of irregularities.
2. Record and Review
In this service, exams are recorded, and the video footage is reviewed later to identify any suspicious behavior.
3. AI-Based Proctoring
Artificial intelligence is employed to monitor exams. It can detect unusual behavior, such as eye movement, multiple faces on the screen, or audio disturbances.
4. Browser Lockdown
To prevent cheating, some solutions lock down the browser during the exam, restricting access to external resources.
5. Identity Verification
Identity verification may involve facial recognition, ID scans, or biometric authentication to ensure the right person is taking the exam.
6. Accessibility Features
Proctoring services also cater to students with disabilities, offering features like screen readers, adjustable fonts, and more.
7. Integration with LMS
Many solutions seamlessly integrate with Learning Management Systems (LMS), making it easier for educators to set up and manage exams.
8. Data Security and Compliance
Remote proctoring services are expected to adhere to strict data security standards and regulations, ensuring the privacy of students' personal information.
Now, let's talk pricing.
Pricing of Remote Proctoring Solutions
Pricing for remote proctoring solutions can vary widely based on the services offered, the number of exams, and the scale of deployment. Here are some key factors to consider:
1. Pay-per-Exam
Some services offer a pay-per-exam model, where you pay only for the number of exams conducted. This can be cost-effective for smaller institutions.
2. Subscription-Based
For larger institutions with frequent testing needs, subscription-based models may be more suitable. These plans often include unlimited exams within a specific timeframe.
3. Customized Packages
Many remote proctoring providers offer customized packages that can be tailored to an institution's specific needs. These can include a combination of services and pricing structures.
4. Volume Discounts
For institutions conducting a high volume of exams, providers may offer volume discounts, making the service more affordable.
5. Add-Ons
Additional features, such as live support, detailed reporting, or specialized integrations, may come at an extra cost. It's important to consider these when evaluating pricing.
In conclusion, remote proctoring solutions play a crucial role in upholding academic integrity in the era of online education. Their benefits, services, and pricing options can be tailored to the unique needs of educational institutions. When choosing a remote proctoring solution, it's essential to consider not only the cost but also the quality of service and the extent to which it aligns with your institution's goals and values. With the right choice, you can create a secure and trustworthy environment for online assessments, ultimately benefiting both educators and students.